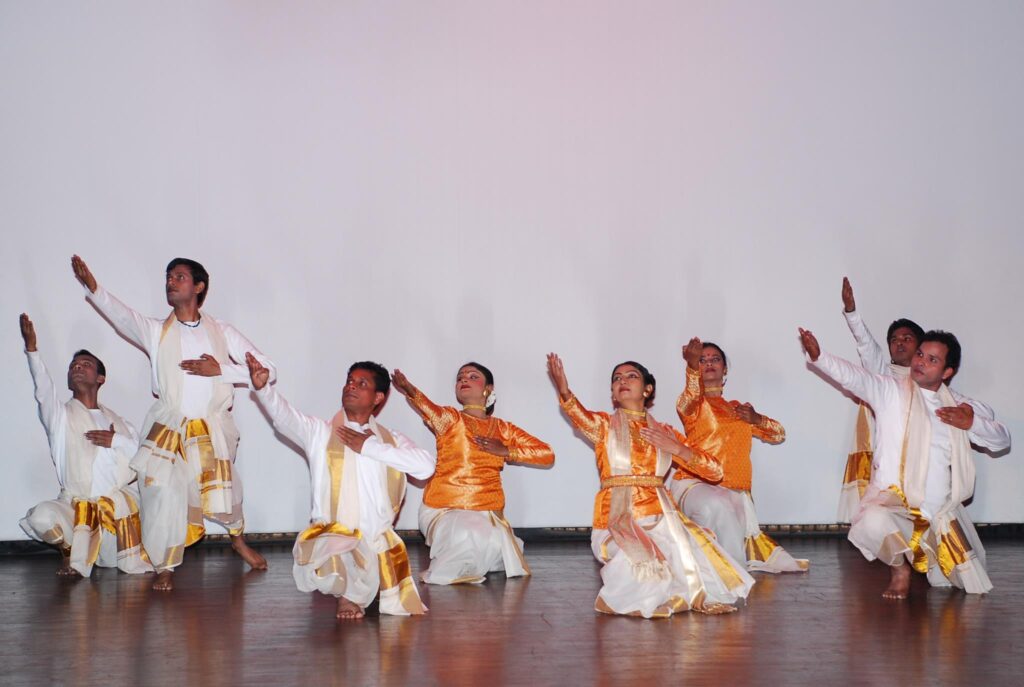 A journey through the rich & diverse cultural heritage of India.
Showcasing the traditional dance, music and costumes of India. A lively and colorful ensemble of folk, tribal, martial & classical dance traditions of various regions of India. It is a creative & choreographic expression.
A tribute to the multicultural heritage of India It is one of the most popular presentations of the group, being staged since the group's inception in 1948 all over India and abroad and has evolved over the last 6 decades.